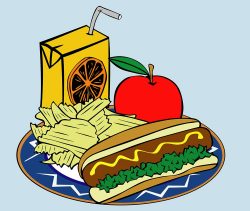 Beginning with the 2022/2023 school year, Monroe School District is returning to regular meal service. We will be charging full price, reduced and free meals according to student eligibility. Current school year meal pricing is available at this link:
As of 2020/21, the income eligibility rules for Oregon families have changed significantly. Under Oregon's new law "Driving Student Success" you may qualify for free or reduced meals. For example: a family of 4 making up to $6,938 a month will now qualify for free or reduced price meals.
Please note that even if your child does not participate in school meals, completing an application could help our district by increasing our free and reduced percentage. With a higher percentage, you can help us feed ALL of our students for free. The higher percentage also helps us qualify for more programs and grants.
To complete an application online, go to: https://www.ode.state.or.us/apps/frlapp